First Time Here? Please join us by adding your name and/or shop to our growing list of registered Letterville Users Around The World.

Use this handy Registration Form to add your info.
---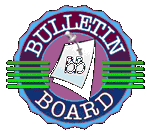 The World Famous
Letterville Website BullBoard
Join the thousands of signmakers,
stripers, airbrush artists, gilders,
and other graphic pros that post questions
and get answers!
---
Step By Steps

Learn new techniques, step by step,
that you can start to use in your own
shops today !
---